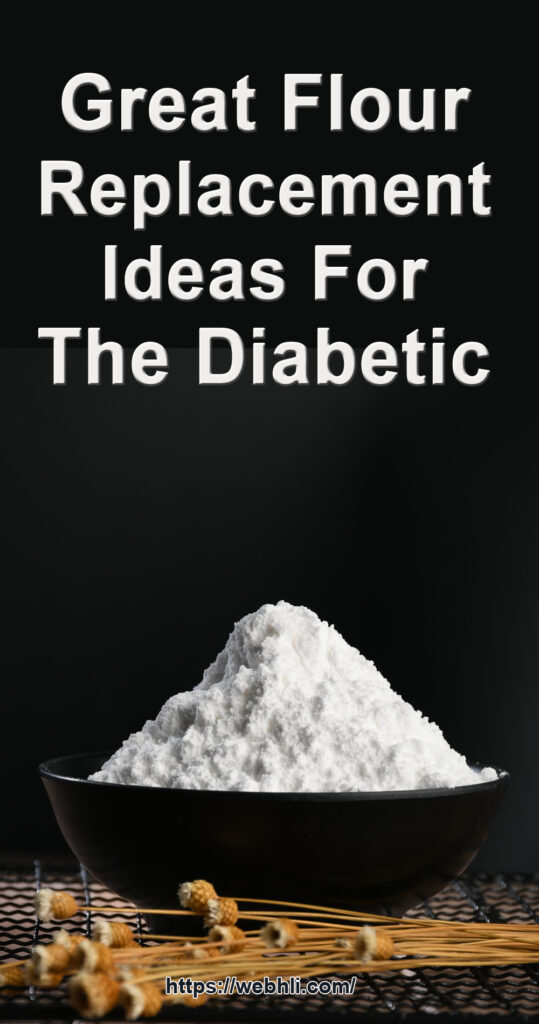 As you go about managing your blood sugar level through healthy food choices, one thing you may find yourself really missing is the usual intake of your favorite baked goods. If you used to prepare muffins, cookies, cakes, or other personal favorites, chances are now you have been diagnosed with high blood sugar, baking has gone out the window.
It doesn't have to be this way.
If you are wise with how you prepare your recipes, you can still make up a few treats now and then to indulge in. You just need to know how to substitute a few ingredients.
One of the main ingredients you will want to focus on substituting is flour. Let's give you a few of the best flour substitutes to consider...
Check out these related articles, too:
What Does It Mean To "Reverse Diabetes?"
Minerals That Lower Blood Glucose
Skin Problems Connected to Diabetes
What is the biggest contributor to diabetes?
Diabetes and Higher Than Normal Fasting Blood Sugar Levels
How to Lower Blood Sugar Naturally
Using a Diabetic Blood Sugar Level Chart How to Know If You're in a Normal Range
1. Almond Flour. The first ideal flour to consider is almond flour. Ground almonds work perfectly to reduce the carbohydrate content of your baking while also increasing your healthy fat intake. They will also provide a good dose of vitamin E, fiber, and even more protein than regular flour would, helping you balance out the recipe you are preparing.
Most baked dishes are very high in carbohydrates and lacking in protein and dietary fiber, so adding almond flour can help you avoid this issue.
2. Coconut Flour. Next, coconut flour is another good choice to use and one many people often find themselves turning to. This flour is well-known for its high fiber content so is an ideal flour option for those diagnosed with Type 2 diabetes. In fact, the total net carb count of this flour is very low because of the fact most of the carbohydrates do come from fiber itself.
This flour also offers a nice mild coconut flavor, so adds more taste to some recipes you're preparing.
One thing you will want to note however with coconut flour, is that it's going to absorb moisture far more than most flours would, which means you may need to add more moist ingredients in order to keep the recipe intact as best as possible.
3. Oat Flour. Finally, the last flour to consider substituting with, is oat flour. This one works exceptionally well, offers a tasty mild flavor, and will also provide a good dose of dietary fiber as well. Oat flour can be purchased from the store or prepared yourself, so plenty of options to start using it.
So make sure you don't shun your favorite baking any longer. Be smart and you can certainly include the baked foods you love in your diet again.
For nearly 25 years Beverleigh Piepers has searched for and found a number of secrets to help you build a healthy body. Go to http://DrugFreeType2Diabetes.com to learn about some of those secrets.
Article Source: http://EzineArticles.com/8444146