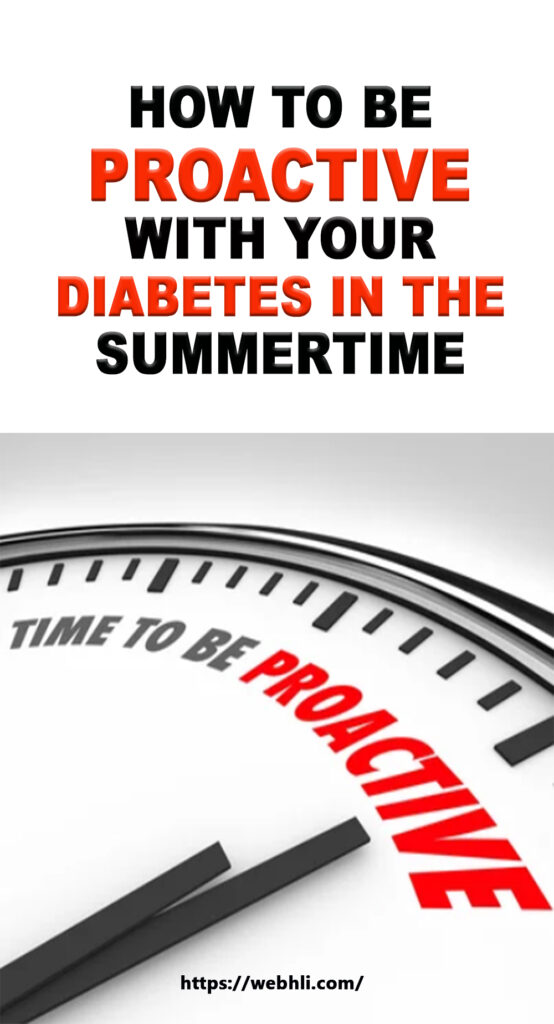 Type 2 diabetes is a serious condition no matter what time of year it is. Yet certain weather situations or seasons can be particularly debilitating for diabetics. One of these times is the summer season, where diabetes and medications can cause complications due to rises in heat and humidity.
Think about how hard a heat wave can be for a normal person in good health! Heat causes fatigue. Heat also makes everything harder and takes more energy. This is the time when tempers flare and altercations between people escalate to all-time highs. The heat can cause physical and mental anguish for many people.
Check out these related articles, too:
What Is Diabetic Gastroparesis?
Healthy Lifestyle Tips For Type 2 Diabetes
Does protein increase blood glucose levels?
How Does Diabetes Affect My Teeth and Gums?
What is the best way to manage diabetes?
What to do?
If you are a diabetic, you need to plan for these hot summer days before they occur. Here are five tips to help you get through the heat:
1. Keep track of the fluid in your legs: If you have diabetes and especially out-of-control diabetes, you often have fluid buildup, especially in your legs. This is more often than not the case if you are overweight or obese. In the summer heat, when you are drinking even more fluids your legs can swell. They often start to itch as well and if you are not careful about scratching them, you can have a skin infection in no time. Because people with type 2 diabetes heal more slowly than people without the condition, any skin infection can be a cause for big concern. See your doctor if you develop such an infection.
2. Be on the lookout for any signs of dehydration: For some diabetics, having too much fluid is not the problem... rather it's not having enough. It all depends on how diabetes affects you in particular, and even genetics can play a part in it. It also depends on your medications. If some diabetics do not drink plenty of caffeine-free fluids during heat spells, they can become severely dehydrated. Too frequent urination, a common symptom of diabetes, can also deplete fluids.
3. Check your blood sugar levels frequently: The heat can cause unusual ups and downs in blood sugar levels. Plan to check a minimum of four times a day, before meals and at bedtime.
4. Choose summer drinks without sugar or alcohol: When choosing drinks such as iced tea, lemonade, or soda, choose those versions without sugar. Today's sugar substitutes are approved by the FDA as safe and won't spike blood sugar levels. Limiting your intake of alcohol is wise as it leads to dehydration.
5. Move your workout inside or do it when it's cool: Exercising in the heat can be difficult for diabetics. Try to move to indoor machines where there is air conditioning to keep you cool. Another option if you must go outside, is to exercise very early in the morning or later in the evening when temperatures are cooler. If exercising in heat makes you ill, take a break and wait for the heat wave to pass. Signs that things are not OK can include being nauseous, headaches, cramping, excessive sweating and dizziness. Always take plenty of liquids and snacks with you.
10 Simple Food Concepts Every Person Living With Diabetes Should Know
Making Cheesecake For Diabetics
Enjoy the Taste and Benefits of Diabetic Foods
Will The Mulberry Leaf Help Your Diabetes?
Would you like more information about alternative ways to handle your type 2 diabetes?
To download your free copy of my E-Book, click here now: Answers to Your Questions ...its based on questions many diabetics have asked me over recent months.
Beverleigh Piepers is a registered nurse who would like to help you understand how to live easily and happily with your type 2 diabetes. (c) 2010
http://drugfreetype2diabetes.com/blog


Article Source: http://EzineArticles.com/3999019