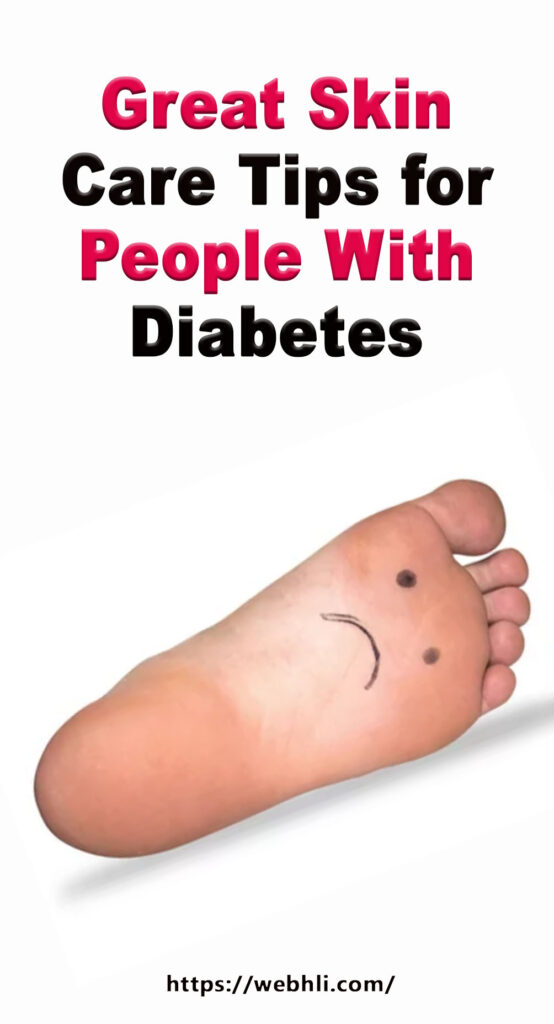 Diabetes is one of the conditions that could cause a number of problems to the patient. These problems range from those of the heart to the eyes as well as the feet and the skin. When it comes to the skin and the feet, it can cause different types of damages. One of them is the nerve damage which could lead to infection or to a sore and the other is poor blood flow that makes it difficult for infections to heal. For the skin, the condition can cause loss of fluid in the body leading to dry skin that can easily crack. Nerve damage is also another problem on the skin that can lead to dry skin. For this reason the patients are required to carry out different types of skin care practices to help reduce the problems that can arise and to stay healthy.
Check out these related articles, too:
How Resistance Training Can Help You Heal Diabetes
Diabetic Breakfast Meal Planning, Truth Revealed!
Weight Loss and Blood Sugar Control
Arthritis And Diabetes - A Double Whammy
What Is Diabetic Gastroparesis?
Healthy Lifestyle Tips For Type 2 Diabetes
Does protein increase blood glucose levels?
How Does Diabetes Affect My Teeth and Gums?
One of the most important things they need to do is to keep their skin as dry as possible. To do this, they are advised to use warm water for their baths and are warned not to spend a long time in the bathroom and to avoid frequent baths. They are also advised to use shower creams that have moisturizing effects. Apart from that, it is recommended that they take a lot of water whenever they are thirsty as this will help in keeping their skins dry.
After bathing they should ensure that they have dried their bodies well. It is important for them to check out places such as between the legs, between the toes, under arms and breasts as water can hide. While doing so, they should also check out for any signs of dry or red or sore spots that may cause infection. When dressing, it is recommended that they wear all cotton under wear as they allow the air to circulate better in the body. In case they notice any skin problems, diabetics must inform their doctors at once.
Foot care is very important for people suffering from diabetes. The daily routine they should carry out includes testing the water temperature to ensure that it is not too hot. The testing should be done using the fingers or the elbow as the feet will not sense if it is too hot and this can easily cause burns. When washing them must use mild soap as the strong ones damage the skin. The feet should be thoroughly dried in order to get prevent any type of infection, especially between the toes. Since the feet can become very dry or cracked, the diabetics are advised to use lotion, jelly, oil or lanolin to soften them. They are however warned to avoid putting lotion between their toes.
They are also advised to wear shoes at all times to avoid exposing themselves to injury. Before wearing them, it is imperative that the check for any rough areas that may cause pressure or irritation to their feet.
Check out these related articles, too:
Good Energy Food for Diabetics
10 Simple Food Concepts Every Person Living With Diabetes Should Know
Making Cheesecake For Diabetics
Enjoy the Taste and Benefits of Diabetic Foods
Will The Mulberry Leaf Help Your Diabetes?
5 DIABETIC FRIENDLY SALADS Some Tasty
DIABETIC LEMON COCONUT COOKIES Some Tasty
Diabetes [http://www.diabetescommunity.org.uk/] can lead to a number of problems on the skin and the feet and diabetic [http://www.diabetescommunity.org.uk/] people are advised to be careful in taking care of these areas in order to reduce infection that may arise.
Article Source: http://EzineArticles.com/5998976