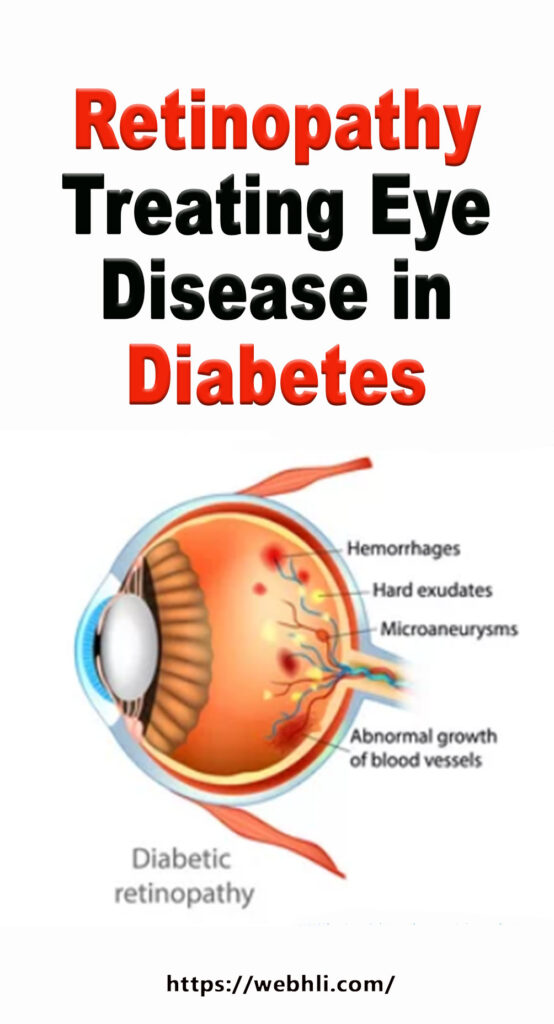 If you suffer from diabetes your doctor will have warned you about the risk of eye disease as your illness progresses. This might involve cataracts, glaucoma or retinopathy.
I was diagnosed with Type 1 diabetes after a short severe illness which landed me in the critical ward of our local hospital. As soon as I began to recover the diabetic specialist advised me of all the complications which might occur over the coming years.
Retinopathy was one of these complications. It can affect the blood vessels supplying the retina of the eye. The blood vessels may become blocked or leak. If left untreated this could damage your vision.
Good Energy Food for Diabetics
10 Simple Food Concepts Every Person Living With Diabetes Should Know
Making Cheesecake For Diabetics
Enjoy the Taste and Benefits of Diabetic Foods
Will The Mulberry Leaf Help Your Diabetes?
5 DIABETIC FRIENDLY SALADS Some Tasty
DIABETIC LEMON COCONUT COOKIES Some Tasty
50 Healthy Diabetic Recipes That Are The Best
For Type 1 diabetics, who have not had the illness for long, the problem rarely occurs in the early years. But after about 5 years it could happen. Retinopathy is one of the main causes of blindness in the UK. Type 2 diabetics face the same problems if care isn't taken to have the eyes tested regularly.
If you have diabetes you should have your eyes checked on a regular basis, either by your doctor or eye clinic, or by a high street optician. It was during a routine eye test with my optician that irregularities showed up (unknown to me I was in the early stages of ketoacidosis). Within two days I was in intensive care. Which proves that your eyes can mirror your health?
Generally retinopathy does not show any outward symptoms. It develops slowly and is progressive. That is why an annual eye examination is necessary. Diabetics will normally have a photograph taken of the eye. These photographs will be studied every year to discover if any changes in the eye and the blood vessels has taken place.
Luckily Retinopathy Can Be Treated
A laser treatment is performed. It is usually successful and pain-free. In 80% of cases further loss of sight is prevented. Glaucoma and cataracts can also be successfully treated. As with other diabetic complications you can do a lot to reduce the risk of retinopathy.
· Manage your medication, either insulin injections or oral medication very carefully.
· Eat a healthy diet, full of vegetables and fruit.
· Stop smoking
· Keep eye appointments when ever advised to do so.
· Check you blood sugar (glucose) levels regularly every day.
After my shock diagnosis of having Type 1 diabetes, my eyesight had deteriorated badly. I found it difficult to see or focus. This was due to the ketoacidosis, when all the fluid and proteins had flooded out of my body. Once I got started on insulin injections my sight gradually improved and over the course of three months is quite good.
Check out these related articles, too:
Control Your Diabetes Better With These Helpful Tips
Gastroparesis - A Challenge to Control
Blood Sugar Control and Diet - A Plan to Reverse Diabetes
Diabetes Natural Home Remedies – Worth a Try?
Can Magnesium Prevent Diabetes?
Zinc Shown to Promote Insulin Production In Diabetics
Prevent Side Effects From Diabetes Drugs
Why You Should Stop Taking Drugs for Your Diabetes
However it did make me determined not to take any risks with my eyesight. It is so precious. So over the coming years I will make sure I attend regular eye clinic and opticians to ensure I get all the necessary tests and examinations available. I'm sure you will do the same.
Irene Forde writes on health and fitness issues. Her latest book, with bonus reports, can be found at http://goo.gl/OtOXQpm
Article Source: http://EzineArticles.com/2324749