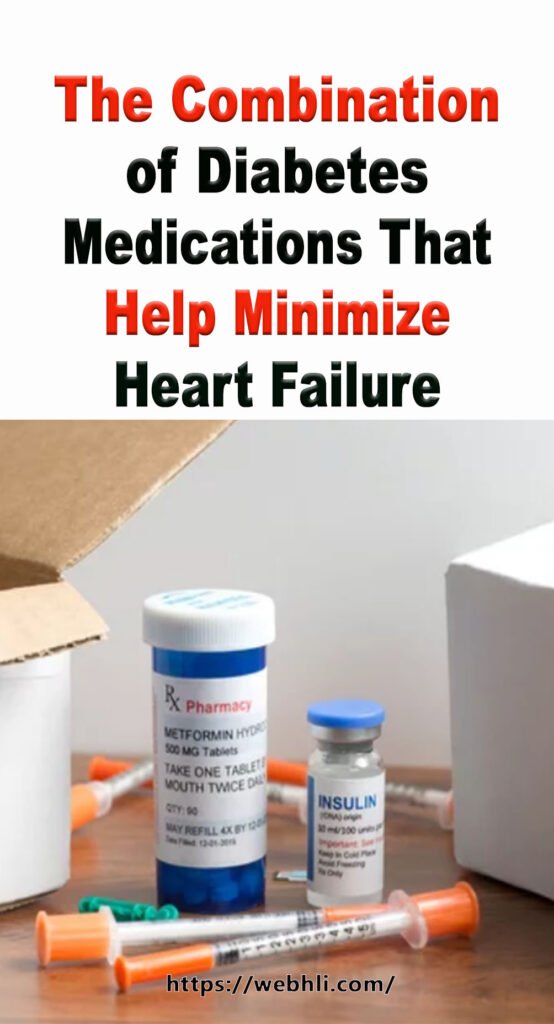 Metformin is used with a healthy diet and exercise and is the first choice of drug to begin treating prediabetes or Type 2 diabetes. But metformin alone is not always adequate. A series of studies on which other medications to add to control high blood sugar are yielding consistent results on which medications will lower blood sugar with the lowest risk of heart failure.
In February of 2019, the online journal PLOS One reported on research from Yonsei University College of Medicine in Seoul, Korea, and Ajou University School of Medicine in Suwon, Korea, comparing three families of anti-diabetic medications that had been added to metformin in treating people with Type 2 diabetes. Investigators compared 42,683 people with diabetes receiving sulfonylureas...
50,310 participants received dipeptidyl peptidase-4 inhibitors (DPP-4i), and
5,390 participants took thiazolidinediones in addition to metformin.
Check out these related articles, too:
Control Your Diabetes Better With These Helpful Tips
Gastroparesis - A Challenge to Control
Blood Sugar Control and Diet - A Plan to Reverse Diabetes
Diabetes Natural Home Remedies – Worth a Try?
Can Magnesium Prevent Diabetes?
Zinc Shown to Promote Insulin Production In Diabetics
Prevent Side Effects From Diabetes Drugs
People with Type 2 diabetes receiving dipeptidyl peptidase-4 inhibitors had the lowest rate of heart failure. The researchers concluded adding dipeptidyl peptidase-4 inhibitors to metformin resulted in a lower risk of heart failure than adding either of the other two types of medications.
A list of DPP-4i's include...
Januvia (sitagliptin),
Galvus (vildagliptin),
Onglyza (saxagliptin), and
Tradjenta (linagliptin).
The medications work by increasing the amount of sugar released by the kidneys into the urine. People with Type 2 diabetes must be alert to the risk of developing urinary/genital tract infection due to this sugar exposure. Some people with diabetes have experienced gangrene near the genital organs.
Signs and symptoms of urinary tract infection include...
burning pain with urination,
frequency or intense urge to urinate, even when little urine is present,
pain or pressure sensation in lower abdomen or back,
cloudy, dark, red, or strange-smelling urine,
tiredness or shakiness, and
fever or chills (indicating that infection might affect kidneys).
Type 2 diabetics are susceptible to urinary tract infections due to incomplete bladder emptying. Urinary tract infections are treated with antibiotics, generally resolving in about ten days.
Signs and symptoms of Fournier's gangrene are...
pain or swelling of genitals or anal area,
a foul odor from affected tissue,
crackling when an area is touched,
dehydration,
a dry tongue,
either not urinating or dark urine,
dizziness,
a fast heartbeat, or
shortness of breath,
dry skin,
dizziness,
a rapid heartbeat,
fast breathing,
sunken eyes,
sleepiness,
tiredness,
confusion,
irritability, and
fainting.
People with Type 2 diabetes can be susceptible to gangrene, due to poor circulation. Fournier's gangrene is treated with surgical removal of the dead tissue and intravenous antibiotics. If treated promptly the condition has a good prognosis, but must not be allowed to spread into the blood.
Although managing your disease can be very challenging, Type 2 diabetes is not a condition you must just live with. You can make simple changes to your daily routine and lower both your weight and your blood sugar levels. Hang in there, the longer you do it, the easier it gets.
Good Energy Food for Diabetics
10 Simple Food Concepts Every Person Living With Diabetes Should Know
Making Cheesecake For Diabetics
Enjoy the Taste and Benefits of Diabetic Foods
Will The Mulberry Leaf Help Your Diabetes?
5 DIABETIC FRIENDLY SALADS Some Tasty
DIABETIC LEMON COCONUT COOKIES Some Tasty
For nearly 25 years Beverleigh Piepers has searched for and found a number of secrets to help you build a healthy body. Go to http://DrugFreeType2Diabetes.com to learn about some of those secrets.
The answer isn't in the endless volumes of available information but in yourself.
Article Source: http://EzineArticles.com/10074223