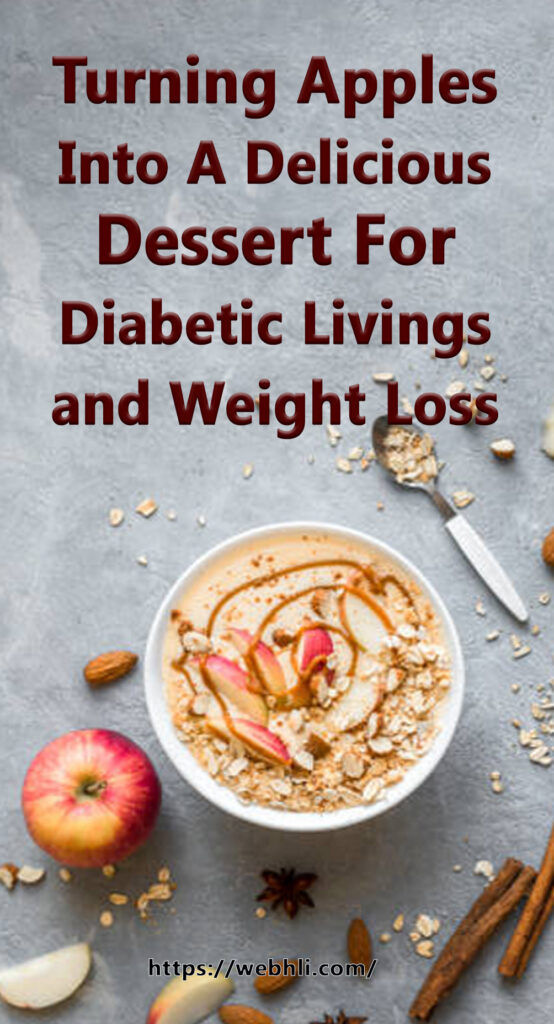 Are apples the perfect fruit for diabetics?
As the story goes, as long as you keep track and monitor your blood sugar levels and don't overdo it with too many servings, you can enjoy this fruit and the nutrients and fruits supply, such as vitamins, minerals, antioxidants and fiber. Since this is about the apple of my eye, let's take a look a deeper look at the apple, as it might just be the perfect fruit for diabetics and consumers looking to lose weight.
Check out these related articles, too:
Superfoods to Help Lower Your Blood Sugar
5 Types of Superfoods to Improve Your Blood Sugar Levels
The Skin Problems Resulting From Type 2 Diabetes
How To Stop Diabetes From Stealing Your Vision!
Diabetes Natural Home Remedies – Worth a Try?
Can Magnesium Prevent Diabetes?
Zinc Shown to Promote Insulin Production In Diabetics
Prevent Side Effects From Diabetes Drugs
Why You Should Stop Taking Drugs for Your Diabetes
What Does It Mean To "Reverse Diabetes?"
Apples are so reported to be so good for diabetics that research conducted on pre-diabetes patients found that apples could even prevent them from actually developing diabetes. The report goes on to say- in the twenty-four hours after "apple consumption", pre-diabetes symptoms were fewer. It seems that an apple a day can really be as good at keeping the doctor away as the old saying goes.
Apple Nutrition Facts
(*One medium 2-1/2 inch apple, fresh, raw, with skin)
Calories 81
Carbohydrate 21 grams
Dietary Fiber 4 grams
Soluble Fiber
Insoluble fiber
Calcium 10 mg
Phosphorus 10 mg
Iron.25 mg
Sodium 0.00 mg
Potassium 159 mg
Vitamin C 8 mg
Vitamin A 73 IU
Folate 4 mcg
It may be more about the skin that the actual fruit itself. Apples are a source of both soluble and insoluble fiber. Soluble fiber such as pectin actually helps to prevent cholesterol buildup in the lining of the veins, reducing the incident of atherosclerosis and heart disease. The insoluble fiber in apples provides bulk in the intestinal tract, holding water to cleanse and help it move food quickly through the digestive system.
So now that we have learned about the value of an apple and the don't pass up on the apple skin theory, how do we turn an ordinary apple into a delicious flavorful dessert, with no more carbs added?
Here are two different ways.
1- Try adding natural flavorings to an apple slice like cinnamon, honey or lemon. These natural flavors may not turn an apple into a delicious dessert, but it will enhance the flavor and turn it into something special.
2- Try adding natural flavor concentrates as a no carb flavor boost to an apple slice and that will certainly turn it into a culinary dessert. Now with a couple of drops of natural flavoring you have transformed an apple a day into a sweet tasting dessert, best of all, you've added none of the cabs, calories, fat or sugar that most desserts have.
Here are the top three no carb flavor boosts from flavor concentrates that contain 0 carbs being used to turn an ordinary apple into a great tasting dessert.
Caramel- there is nothing better to enhance the flavor of a simple apple-tastes better than a caramel apple with none of the fat and calories caramel adds
Cinnamon Rolls- this is a unique flavor experience that really spices up the flavor of an ordinary apple.
Honey- this special flavor is always a familiar add on to an apple to enrich the flavor experience.
Finally, here's a twist on apple. If you like the flavor of apple, try apple natural flavor concentrate. Just add 4-6 drops to a glass of water for an apple flavored beverage that also delivers 0 carbs.
You can find natural flavor concentrates at yumdropsflavoring.
George Napoli is the Founder of Yum Drops Flavoring. Natural flavor concentrates contain no 0 carbs and enhance the flavor of water, coffee, teas, desserts and dairy products.
Article Source: http://EzineArticles.com/5190872