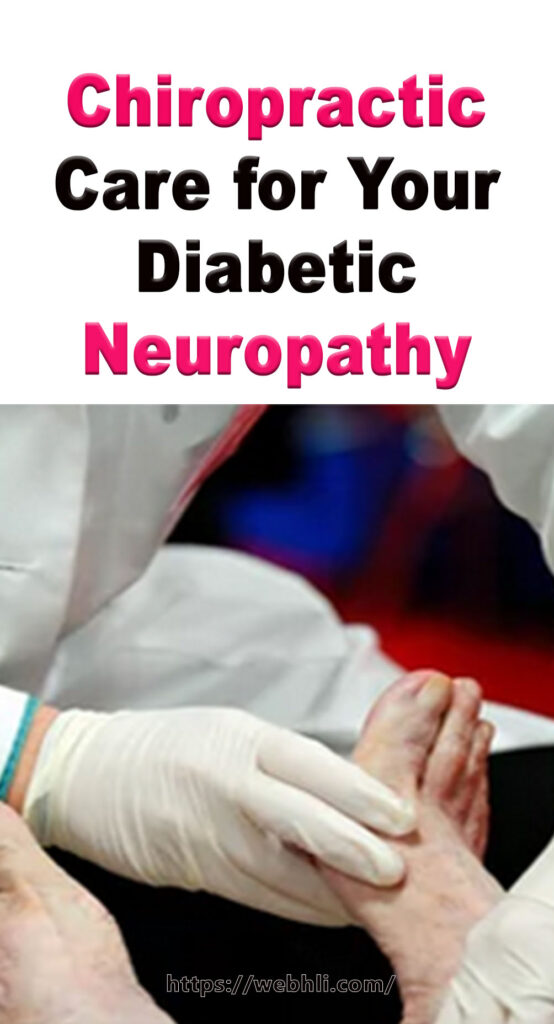 If you have diabetes and one or more of these symptoms [1]:
Diarrhea, nausea and vomiting
Difficulty swallowing
Deep pain, especially in your legs and feet
Loss of sensation and ability to feel warmth or cold
Muscle cramps
Numbness, tingling or burning in your arms, hands, legs or feet
Weakness
Dizziness, especially when you try to stand up
Drooping facial muscles
Loss of bladder control
You've probably been diagnosed with diabetic neuropathy.
Your doctor has probably explained that diabetic neuropathy is peripheral neuropathy specific to patients who have diabetes and that it is caused by lack of blood flow to the nerves and elevated and uncontrolled blood sugar levels.
Check out these related articles, too:
Control Your Diabetes Better With These Helpful Tips
Gastroparesis - A Challenge to Control
Blood Sugar Control and Diet - A Plan to Reverse Diabetes
Diabetes Natural Home Remedies – Worth a Try?
Can Magnesium Prevent Diabetes?
Zinc Shown to Promote Insulin Production In Diabetics
Prevent Side Effects From Diabetes Drugs
Why You Should Stop Taking Drugs for Your Diabetes
You're probably taking painkillers. You're probably closely monitoring your blood sugar (hopefully). You're probably being more careful about your diet (as you should). So how are your neuropathy symptoms now? If they're not improving, you might want to add something else to your treatment plan...
Chiropractic Treatment for Diabetic Neuropathy
Chiropractic care for neuropathy patients usually concentrates on correcting misalignments in the spine. Those misalignments can wreak havoc on your nervous system and your internal organs - including the pancreas, a direct link to diabetes.
If the other pieces of your treatment puzzle are not working as quickly as you had hoped, and you're doing everything else your doctor tells you to do, contact your local neuropathy specialist. Your clinician has an exclusive treatment protocol with proven results for neuropathy patients. An integral part of that treatment protocol is chiropractic adjustment to correct problems with your spinal alignment.
Pain Reduction and Nerve Repair
As a result of your chiropractic adjustment for neuropathy, the next step in your treatment for diabetic neuropathy is taking steps to reduce your symptoms and help the nerves repair themselves. This can be done through a combination of topical pain medications, manual manipulation of the bones and joints to properly align the nervous system and nerve stimulation.
Proper alignment of the bones and muscles and nerve stimulation are all important aspects of successful treatment of neuropathy.
Personal Care Tips For The Diabetic Neuropathy Patient
Diabetes is the fifth deadliest disease in the United States and the number of people diagnosed with diabetes is growing at an alarming rate.
One of the things that makes diabetes so deadly is the risk for infection and resulting amputation. Diabetic neuropathy is a serious contributing factor in the risk for amputation.
While you're undergoing treatment for diabetic neuropathy [2] and having chiropractic adjustments, pay particular attention to your feet, hands, arms and leg. Contact your neuropathy specialist immediately if you notice any blisters, sores, torn skin, or inflammation. The combination of your diabetes and your neuropathy can lead to very serious infections that are slow or impossible to heal. This can lead to dire complications that can be avoided if you receive the proper medical treatment early.
Do a visual inspection and don't rely on soreness or pain. Your neuropathy impairs your ability to feel pain in your extremities and you may not notice the problem until it's too late for successful treatment.
Keep a close eye on your diabetes. Make note of any of the symptoms we described. If you have any of the issues we've discussed, contact your local clinician and take full advantage of their expertise in the treatment of peripheral neuropathies, including diabetic neuropathy and their ability to provide chiropractic care to correct misalignment in your spine.
The positive effects of chiropractic adjustment on neuropathy are being affirmed by a growing number of case studies. Give it serious consideration in treating your diabetic neuropathy.
Dr. John Hayes, Jr. is an Evvy Award Nominee and author of "Living and Practicing by Design" and "Beating Neuropathy-Taking Misery to Miracles in Just 5 Weeks!".
Good Energy Food for Diabetics
10 Simple Food Concepts Every Person Living With Diabetes Should Know
Making Cheesecake For Diabetics
Enjoy the Taste and Benefits of Diabetic Foods
Will The Mulberry Leaf Help Your Diabetes?
5 DIABETIC FRIENDLY SALADS Some Tasty
DIABETIC LEMON COCONUT COOKIES Some Tasty
50 Healthy Diabetic Recipes That Are The Best
Neuropathy patients, doctors and physical therapists can find lots more about the neuropathy treatments and systems of Dr John Hayes Jr by going to http://neuropathydr.com. Peripheral neuropathy doctors, physical therapists and patients will find more information as well as post comments and questions at this site as well.
Resources: [1] http://diabetes.webmd.com/tc/diabetes-neuropathy-treatment-overview; [2] http://www.mayoclinic.com/health/peripheral-neuropathy/DS00131
Article Source: http://EzineArticles.com/6688353