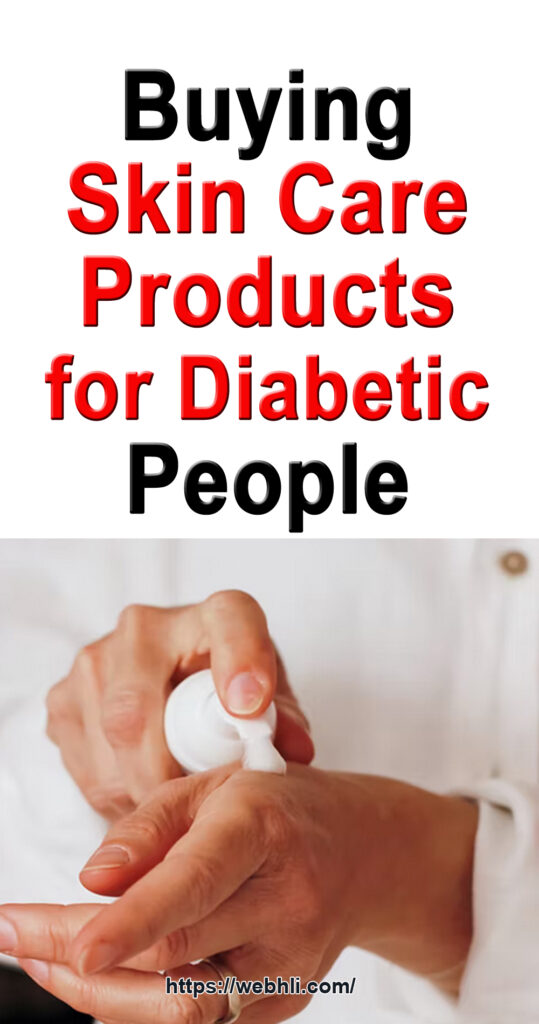 Diabetes affects a large number of people around the world and it is a grave disease. It can affect different body organs. This includes the skin and it is for this reason that it is considered important for people suffering from this condition to adhere to proper skin care regimens. There is a variety of products in the market that promise to deliver the perfect solution to this and while this is the case, it is important to ensure that you are well educated before making any kind of investment. Skin care is important for the simple reason it is a metabolic disorder that is caused high amounts of blood sugar levels.
Check out these related articles, too:
What is the biggest contributor to diabetes?
Diabetes and Higher Than Normal Fasting Blood Sugar Levels
How to Lower Blood Sugar Naturally
Using a Diabetic Blood Sugar Level Chart How to Know If You're in a Normal Range
Are Low Carb Diets Good For Diabetics
Diabetes Food List Healthy Eating for Type 2 Diabetes
Essential Travel Tips For All Diabetics
Green Smoothies For Diabetes Using Raw Food To Help Diabetes
Diabetic Diet Tips 5 Tips on What to Avoid and Include
Good Fruits For Diabetes Are There Such Fruits
Diabetic Friendly Energy Drinks Don't Make This Common Mistake
Most of the complaints launched by diabetic people about the problems they face in regard to their skin include the fact that it cracks easily, feels rough and is often itchy. With the variety of moisturizers in the market that promise to address these issues, making the wrong choice can have catastrophic repercussions such as infections and it is precisely for this reason that you must weigh your options carefully. The feet especially need extreme care and for this reason, an ideal moisturizer should have the following features.
• For starters, it should have the capability of keeping the feet dry from excessive moisture.
• It must contain some quality emollients.
• It should have the ability to treat any calluses or corns with utmost care.
• Should not be irritable in any way. This comes in handy when the patient in question has some cuts or abrasions that need to be addressed without causing irritation.
When choosing a moisturizer for diabetes skin care, it is advisable to select one that is un-perfumed. Remember that the feet at this time are sensitive and this could further aggravate the condition. When using it, do not apply it in between toes. Ideally, this will ensure that the feet are kept soft and there are no incidences of infections spreading or the feet cracking. While at it, there are a couple of things that you also need to avoid in order to ensure that your feet are well protected and you don't run any health risks.
For instance, it is not advisable to pick moisturizers that are known to leave opaque layers. This is because they make it impossible to spot any injuries and this in turn leads to infections that fester over time and in some extreme cases, this might raise the need to have the feet amputated at some point. They are also known to reduce the amount of oxygen circulating through the skin and again, this only serves to aggravate the situation.
The importance of choosing skin care moisturizer products for diabetic people with utmost care is one that cannot be overly emphasized. This is because it determines if they are able to live a healthy lifestyle and cope with the condition easily. It is precisely for this reason that it is recommended to opt for known brands that are proven to work effectively.
If you have diabetes [http://www.diabetescommunity.org.uk/], you have to buy skin care products that are designed for diabetic [http://www.diabetescommunity.org.uk/] people in order to avoid the possibility of getting more complications.
Article Source: http://EzineArticles.com/5998958