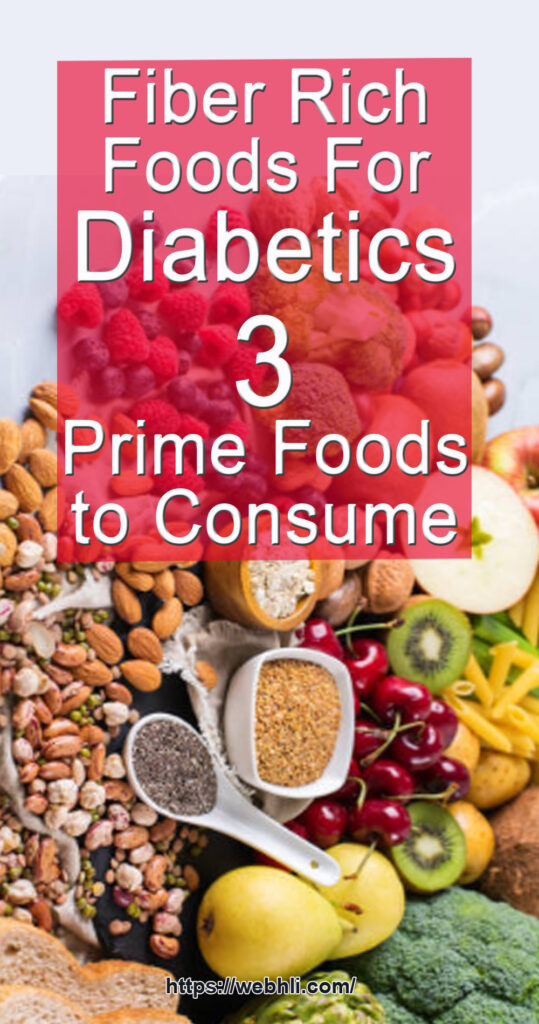 Any diabetic is bound to remain with tied hands to certain foods which he should not eat. However, he needs no more to be in despair as he has lots of foods delicious and fiber rich foods for diabetics. If you are prone to diabetes, you can remain 'no risk' when you consume such foods in plenty by considering your diabetic condition. Paying more attention on 'diabetic foods to avoid' is equally important as the choices of 'foods a diabetic should eat'. If a diabetic chooses foods high in fiber, benefits are many for preventing diabetes. If in addition a diabetic chooses to consume selected foods with high nutritional values including essential vitamins and minerals, he will have more chance to be free from pelting pains and peculiarities of diabetic problems.
Check out these related articles, too:
The Importance of the Blood Sugar Chart
Blood Sugar Level Chart What's Normal and What's Not
Blood Sugar Levels High What You Should Do Next
Using a Diabetic Blood Sugar Level Chart How to Know If You're in a Normal Range
How to Get Your Blood Sugar Back to Normal
A Blood Sugar Reducing Diet Can Save Your Life
Reducing Complications With a Good Diabetic Diet Plan
Specifically, a diabetic is fenced against eating foods high in carbohydrates in large amount in a day. It is crucial that he chooses varieties of foods high in fiber but low in carbohydrates. If one is particular with deliciousness to his taste, he can better choose fresh fruits, green vegetables, and bean varieties. If you consume fruits low in sugar, you will have more chance to managing diabetic condition without steep rise in the blood sugar levels. Fiber rich foods are really the nature's gift to help the diabetics go a long way without health risks. We shall have here the prime few of high fiber foods.
Berries: Berries are safe and healthy fruits benefitting the diabetics. This is due to the fact that raspberries, blueberries, and strawberries are the first in excellence containing rich fiber and low sugar as well as carbohydrates. Among these three, the raspberries contain 8 gms of fiber in one cup serving, the others measuring 4 gms and 3.5 gms. So, you may better consider the salient feature of berries group as one of the best fiber foods for diabetics.
Bean varieties: Beans are the first-rate and outstanding fiber rich foods for diabetes. In the list of beans, you may add split peas, black beans, lima beans, and lentils. Among these, split peas stand first to include high fiber to fight diabetes.
Fruit nuts: Most of the nuts claim equal importance in controlling diabetes as they are all fiber content by plant genetics. As such, you may choose to consume sunflower seeds, almond seeds, and pecans if you are diabetic. It is usually recommended that women diabetics consume dietary fiber rich foods 20 to 30 gms a day and men diabetics a little higher by 10 gms to measure 30 to 40 gms daily.
Are you ever born to develop diabetes with you? No, start controlling blood sugar right now. If you want to be an expert and safe, you should keep up with Diabetic Foods to Eat AND Diabetes Foods to Avoid.
Article Source: http://EzineArticles.com/5900031