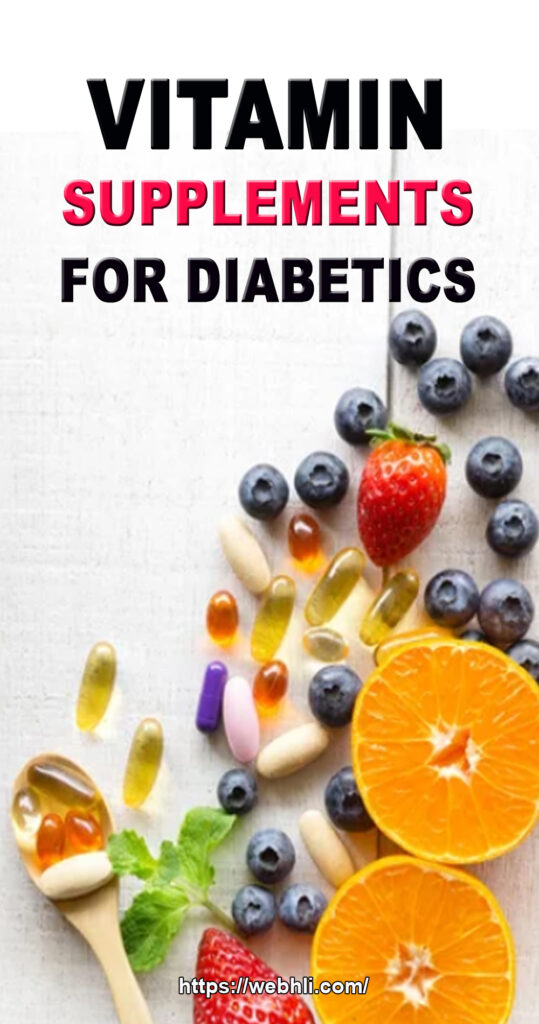 Why are vitamin supplements for diabetics necessary? Eating healthy food sometimes does not guarantee that your body gets the right amount of vitamins that you need to make your body function properly. Insufficient amount of vitamins and other minerals cause body disorders. If you have diabetes, it can lead to further health complications.
Getting sufficient amount of essential vitamins and minerals will enable your body to fight free radicals found within your system. The specific essential vitamins that we need are: Vitamin B12, Vitamin B6, and Vitamin D.
Check out these related articles, too:
Does protein increase blood glucose levels?
How Does Diabetes Affect My Teeth and Gums?
What is the best way to manage diabetes?
What foods can diabetics eat freely?
Vitamins for Diabetics
Vitamin B12 is crucial in preventing diabetic neuropathy. It is a physical condition where the nerve has been damaged. The symptoms of this condition are feeling of numbness on the patients' feet, arms, legs or hands. You need to have a sufficient dose of this vitamin everyday.
Vitamin B6 is also important because it augments the glucose level. It is especially needed by pregnant women who are diagnosed with gestational diabetes. It is also beneficial in bringing off the carpal tunnel syndrome or also known as median neuropathy at the wrist.
Vitamin D is deemed necessary to sustain enough amount of insulin. The Vitamin D sensory systems are found in the pancreas where the insulin is secreted. This vitamin has the ability to heighten the production of insulin.
Since we mentioned about free radicals, then would you need a good dose of antioxidants? How can antioxidants improve the condition of individuals who have diabetes?
Antioxidants for Diabetes
Antioxidants include vitamin C, beta carotene and vitamin E. Vitamin C does not only give you the benefits of increasing the insulin level in your system. Other health benefits of vitamin c are the following:
• Sustain the cholesterol level and help the diabetic patient to avoid developing coronary disease
• Enhances the immune system, thus protecting the patient from getting other diseases
• Prevents any bacterial infection like foot infections, urinary tract infections, yeast infections, and even surgical site infections if the patient is going through any form of surgery.
Beta carotene is a form of Vitamin A, which is essential in working with Vitamin C and E in fighting free radicals. Vitamin E prevents a ravaging vascular impairment to occur on people diagnosed with diabetes. Arterial degeneration is a common complication with this type of disease, thus Vitamin E can prevent it from happening to patients. Vitamin C and E are also useful in changing sugar into energy.
Vitamin B Complex
Another vitamin that diabetic individuals should not forget to incorporate in their diet is the vitamin B complex. Bioten, Cyanocobalmin, Folic Acid, Niacin, Pantothenic acid, Pyridoxina, Riboflavin and Thiamin are the eight vitamins that composed the vitamin B Complex. Its main role is not only to bring down homocysteine levels in the bloodstream but it is also necessary in breaking down carbohydrates, proteins and fats. Diabetic people are not encouraged to gain weight.
Enjoy the Taste and Benefits of Diabetic Foods
Will The Mulberry Leaf Help Your Diabetes?
Vitamins and Herbal Supplements in Type 2 Diabetes
Vitamin Supplements for Diabetics
There are a lot of essential nutrients that the body needs. These natural substances are required to help your system have a well-balanced body that is free from any illnesses. Along with taking vitamin supplements for diabetics, you also have to make sure that you include other minerals like chromium, vanadium, potassium, magnesium and others.
Do you know that about 1 in 4 Americans don't even know that they have diabetes? There are specifically formulated vitamin supplements for Diabetics [http://www.BestOnlineMedStore.com], read more about it here - [http://www.BestOnlineMedStore.com]
Article Source: http://EzineArticles.com/4118305