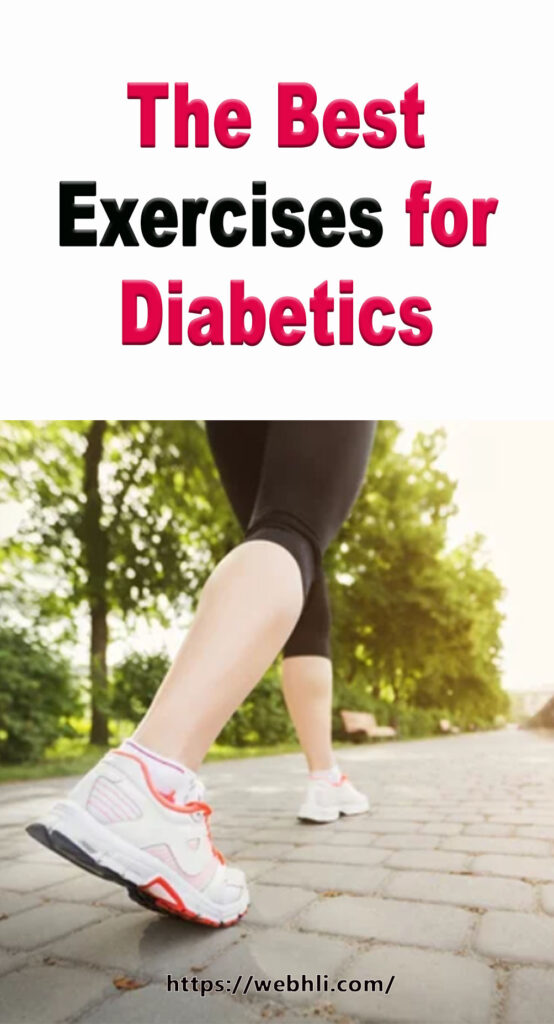 Arguably, people diagnosed with Type 2 diabetes ought to be more active than the average adult. Since high blood sugar can be partly treated through exercise, exercise becomes particularly important. Not to mention the majority of Type 2 diabetics have weight to lose as well.
Since there are many different ways to exercise, let us go over a few methods. For several reasons, these are the best practices for helping to lower blood sugar...
Check out these related articles, too:
Control Your Diabetes Better With These Helpful Tips
Gastroparesis - A Challenge to Control
Blood Sugar Control and Diet - A Plan to Reverse Diabetes
Diabetes Natural Home Remedies – Worth a Try?
Can Magnesium Prevent Diabetes?
Zinc Shown to Promote Insulin Production In Diabetics
Prevent Side Effects From Diabetes Drugs
Why You Should Stop Taking Drugs for Your Diabetes
What Does It Mean To "Reverse Diabetes?"
1. Walking. Let us start with the most widely recognized form of exercise: walking. On any warm or sunny day, you are practically guaranteed to see someone out for a walk in their workout clothes. Walking is simply the easiest form of exercise, and anyone can do it at any time.
It may not be the best exercise concerning burning calories, but it is certainly the most sustainable over the long-term. Many diabetics are told to walk for ten minutes after eating their meal to help lower their blood sugar.
2. Running. Running or jogging is rarely left out of a list of best exercises. It is ideal for burning calories and working up a sweat. Also, it is conducive to goal setting as many who get into running do it for the challenge. Completing your first 5km and later a 10km run is exhilarating.
The problem with running is it is hard on the joints. Ultimately, running is a good way to get started with exercise or to revitalize a routine. In the long-term, however, it is not ideal for most people.
3. Cycling. Cycling is an excellent form of physical activity. It is similar to running but without the impact on your joints.
If you haven't been to an indoor cycling workout class before; give it a try. It could just be your new obsession.
4. Swimming. Swimming is not for everyone. But if you are a half-decent swimmer, it might be the best form of exercise for you. Swimming laps help to burn calories plus there is pleasure in swimming, and it is usually a rewarding feeling to finish your intended distance in a pool.
5. Yoga. Yoga is a little bit different from the other exercises on this list. It is not so much about cardio as it is about developing functional strength and flexibility.
Ideally, you will combine yoga with another exercise as part of your routine. Also, yoga is calming.
6. Resistance Training. Last but not least is resistance training.You may think lifting weights is about building muscle size or strength. While this is part of it, the benefits of resistance training go beyond muscle-building. In truth, unless you want to put on muscle, you are not going to add muscle weight, but it can help you lose weight if this is your goal.
At the end of the day, opinions aside, there is no "best" way to exercise. You owe it to yourself to experiment with different workouts to determine which activities suit you best.
Although managing your disease can be very challenging, Type 2 diabetes is not a condition you must just live with. You can make simple changes to your daily routine and lower both your weight and your blood sugar levels. Hang in there, the longer you do it, the easier it gets.
Good Energy Food for Diabetics
10 Simple Food Concepts Every Person Living With Diabetes Should Know
Making Cheesecake For Diabetics
Enjoy the Taste and Benefits of Diabetic Foods
Will The Mulberry Leaf Help Your Diabetes?
5 DIABETIC FRIENDLY SALADS Some Tasty
DIABETIC LEMON COCONUT COOKIES Some Tasty
50 Healthy Diabetic Recipes That Are The Best
For nearly 25 years, Beverleigh Piepers has searched for and found a number of secrets to help you build a healthy body. Go to http://DrugFreeType2Diabetes.com to learn about some of those secrets.
The answer isn't in the endless volumes of available information but in yourself.
Article Source: http://EzineArticles.com/9705297