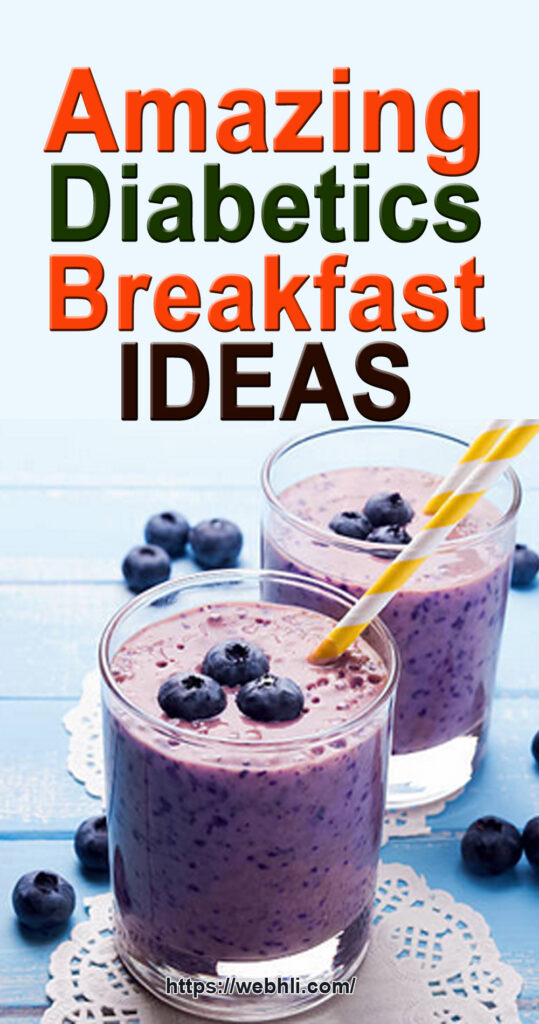 Breakfast which means breaking from night fast, is the most important meal, and you shouldn't skip especially if you are trying to reverse or cure type 2 diabetes. My post will be exposing you to top 5 diabetics breakfast ideas you can draw in your diabetics diet plan for this month.
Check out these related articles, too:
What is the biggest contributor to diabetes?
How to Look after Your Skin Once You Have Diabetes
The Skin Problems Resulting From Type 2 Diabetes
How To Stop Diabetes From Stealing Your Vision!
Diabetes Natural Home Remedies – Worth a Try?
Can Magnesium Prevent Diabetes?
Zinc Shown to Promote Insulin Production In Diabetics
Prevent Side Effects From Diabetes Drugs
Why You Should Stop Taking Drugs for Your Diabetes
Based on dietitian recommendation, you should take your breakfast after two(2) hours when you wake up and a healthy breakfast provides calories of 20%-35% of your guideline daily allowance. Here comes the top 5 diabetics breakfast ideas you can incorporate in your diet plan and you can pick them up when you are going for shopping.
Diabetic breakfast ideas
1. WHOLE GRAIN FOOD
RICE
CEREAL
CRACKER
GRANOLA
BREAD
2. FRESH FRUITS AND VEGETABLES
Banana
Broccoli
Blue berry
Brussel sprouts: it's loaded with vitamin A, folic acid, potassium, and calcium. Plus, this cruciferous vegetable is an excellent source of fiber. Brussels sprouts are also extremely high in Vitamin C, which is a potent antioxidant. It's nutritional properties are beneficial in the maintenance of digestive health as well as immune system health, and regulation of both blood sugar and cholesterol levels.
3. LEAN MEATS I.e meat low in saturated fats
Lean meats are low in saturated fats and must contain less than 10 g of total fat, including fewer than 4.5 g of saturated fat. To qualify as extra-lean, a 3-oz. serving should have less than 5 g of total fat and 2 g of saturated fat. if you have being avoiding lean meat for some time, its high time you incorporate lean meat in your diet plan.
Beef and pork: when shopping for this, look for the one labelled as round or loin, and when preparing it, try as much as possible to cut of the fats and avoid frying to prevent further fats.
Poultry: be sure to keep the meat lean as low as possible by removing all skins and visible fats.
4. LOW OR FAT FREE DAIRY
Plain non-fat yogurt
non-fat light yogurt
unflavored fortified soy milk
5. HEART HEALTHY FOOD
Fish: fish such as cod, flounder, perch, red snapper and shrimp and many more were recommended by New York Sea food Council and are great source of omega 3 fatty acid which is very important for the heart.
Canola oil: it's made from seed of canola, very low in saturated fats and contains omega 3 for heart health.
They are diabetic breakfast ideas carefully selected and geared towards naturally curing diabetes, follow it, and take cognizance of other means like exercise and a dietary supplement. Remember! combination of all these will lead to your testimony.
Ajuwon Adedapo is the CEO [http://www.organicdiabetescure.siterubix.com], you can check is blogpost for latest how to's, diabetics diet tips and diabetics exercise.
Article Source: http://EzineArticles.com/8674685