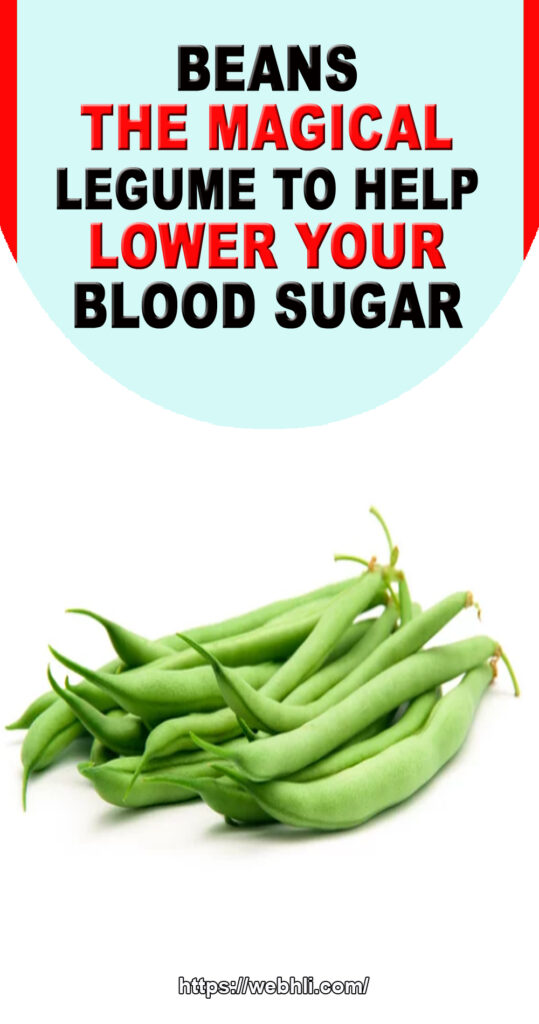 They may not be the "magical fruit" of the popular childhood limerick, but they are indeed superfoods worthy of any well-balanced meal plan. Living with Type 2 diabetes, you have even more reason to add beans to your daily diet. They are full of minerals, protein, flavor, and diabetes-friendly fiber.
Stave off cravings. One cup of beans provides almost half of the daily recommended fiber, so eat up. Getting your fill on fiber helps to keep a healthy digestive system, make you feel full longer, and reduce sugar cravings.
Replace fatty meat-based entrées. Since beans are rich in protein and full of fiber, they make for extremely satisfying meatless entrée. By replacing even a few meals each week with a vegetarian entrée, you can lower your intake of cholesterol, saturated fats, and overall fat - thus decreasing the long-term risks of heart disease and diabetes complications. Combine them with a whole grain to make a meatless meal of complete protein.
Check out these related articles, too:
Healthy Lifestyle Tips For Type 2 Diabetes
Does protein increase blood glucose levels?
How Does Diabetes Affect My Teeth and Gums?
What is the best way to manage diabetes?
What foods can diabetics eat freely?
Lower blood sugar. Beans are full of soluble fiber, the kind that slows down the digestion of carbohydrates. In turn, this slows down the entrance of sugar into your bloodstream and helps to stabilize sugar levels. Soluble fiber has also been shown to decrease LDL (bad) cholesterol in your blood, which can help lower the risk of heart disease. Making beans a regular part of your diet can create long-term benefits to lower your blood sugar and reduce your dependence on medicine.
How to eat them. Even if you're sold on the notion beans are good for you, you might not be interested in the prospect of eating them straight out of a can every day. Luckily, there are a number of ways to enjoy beans in every meal, and you don't have to ever get bored of eating them.
First of all, experiment with new types of beans. There are far more varieties at the grocery store than the common kidney bean or navy bean. Garbanzo beans (chickpeas), cannelloni beans, adzuki beans, lima beans-the list goes on! Shop around and experiment with a new can of beans each week. You'll be surprised at how versatile they are. As a general rule of cooking, pair lighter-colored beans, such as cannelloni and chickpeas, with lighter flavors such as Italian, French, and Mediterranean food. Use darker beans, such as kidney or pinto beans, in more spiced and robust cuisines such as Mexican, African, or southern foods.
If using canned beans, rinse them well before using-this will wash away any sodium or preservatives left from the canning solution. If you opt to dried beans, soak them overnight before boiling in ample water-this will help break down many of the starches in the beans.
Enjoy the Taste and Benefits of Diabetic Foods
Will The Mulberry Leaf Help Your Diabetes?
Vitamins and Herbal Supplements in Type 2 Diabetes
Here are some great ways to incorporate beans into your daily meals:
Toss them into a salad. Add chickpeas or cannelloni beans to a green garden salad with an herb vinaigrette, or try pinto beans in a Mexican-inspired salad with corn, salsa, and lime juice.
Add them to a stew, chili, or soup for a meatless meal.
Sauté in a drizzle of olive oil with sea salt and garlic for a quick and simple side dish
Puree with lemon juice, olive oil, and spices for a puree to use as a veggie dip, sandwich spread, or cracker schmear.
For nearly 25 years Beverleigh Piepers has searched for and found a number of secrets to help you build a healthy body. Go to http://DrugFreeType2Diabetes.com to learn about some of those secrets.
Article Source: http://EzineArticles.com/8303705