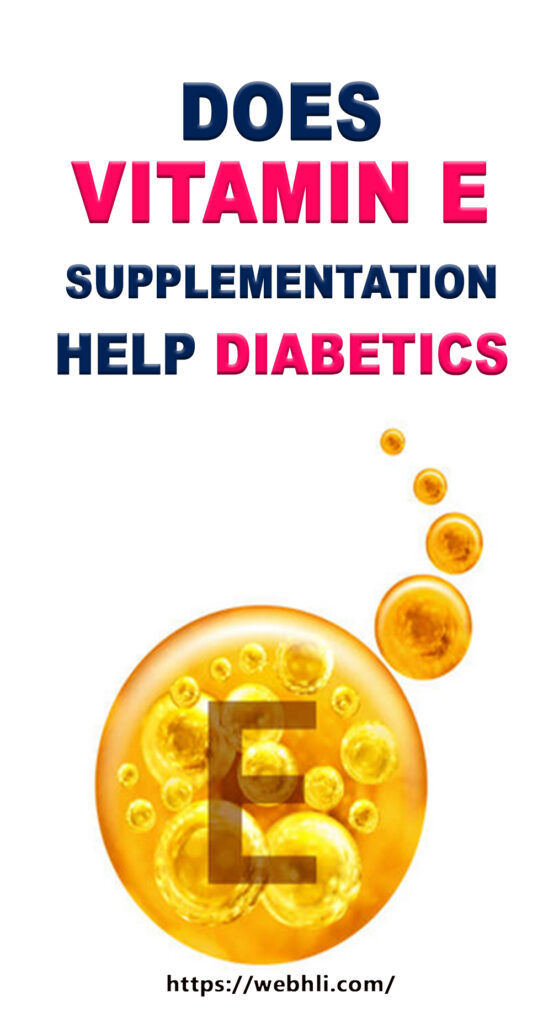 Most people consider vitamin E as a very important anti-oxidant supplementation. In fact, many people think that this supplement can make one's skin and hair glow with health. Furthermore, even the scientific community believes this famous vitamin has some anti-ageing property that can literally adjust the biological clock within each functioning cell.
But, do you ever wonder if vitamin E supplementation can help you with your battle with diabetes?Do you think it can help you in battling the complications brought about by your health problem?
Many clinical trials have disappointing outcomes in proving the value of vitamin E supplementation in people suffering with Type 2 diabetes. However, in a study published by Atherosclerosis, Thrombosis and Vascular Biology published in 2008, the initial findings of these clinical trials were proven incorrect and inaccurate. In this particular study it has been shown that vitamin E supplementation has the ability to reduce cardiovascular problems in so many people suffering from type 2 diabetes.
Check out these related articles, too:
How Resistance Training Can Help You Heal Diabetes
Diabetic Breakfast Meal Planning, Truth Revealed!
Weight Loss and Blood Sugar Control
Arthritis And Diabetes - A Double Whammy
What Is Diabetic Gastroparesis?
Healthy Lifestyle Tips For Type 2 Diabetes
Does protein increase blood glucose levels?
How Does Diabetes Affect My Teeth and Gums?
The researchers of this study selected 1434 volunteers with Type 2 diabetes and aged fifty-five years old and more, to receive vitamin E supplements or a placebo as part of their diabetes treatment regimen. Eighteen months after commencing this, a review revealed some interesting findings.
The researchers' findings:
The usual primary outcome of Type 2 diabetes, such as heart attack, stroke and cardiovascular deaths, has been significantly reduced in those diabetics who regularly took vitamin E food supplementation. Therefore, they have concluded that vitamin E supplementation indeed appears to have a beneficial effect in any one suffering from the complications of Type 2 diabetes.
In atherosclerosis:
This study published by Atherosclerosis, Thrombosis and Vascular Biology is supported by another laboratory study published by Diabetologia in 2004. In this study, it was discovered that vitamin E supplementation has the ability to improve your blood vessel walls, and this then reduces the tendency for fatty plaque formation in Type 2 diabetic laboratory animals. Plaque formation is popularly known to cause partial obstruction and thickening of blood vessel walls resulting to the development of atherosclerosis. The researchers believe that this phenomenon is brought about by the inhibition of vitamin E protein kinase, a special chemical within the body that may induce blood vessel wall dysfunction.
The verdict?
Vitamin E supplementation appears to be very beneficial in the health of people with Type 2 diabetes. So, why not try using this supplement starting today? As the old saying goes, an ounce of prevention is better than a pound of cure.
Good Energy Food for Diabetics
10 Simple Food Concepts Every Person Living With Diabetes Should Know
Making Cheesecake For Diabetics
Enjoy the Taste and Benefits of Diabetic Foods
Will The Mulberry Leaf Help Your Diabetes?
To discover answers to questions you may be asking yourself about Type 2 Diabetes, click on this link... Answers to Your Questions
Clicking on this link will help you to learn more about Type 2 Diabetes... Beverleigh Piepers RN... the Diabetes Detective.


Article Source: http://EzineArticles.com/5719731