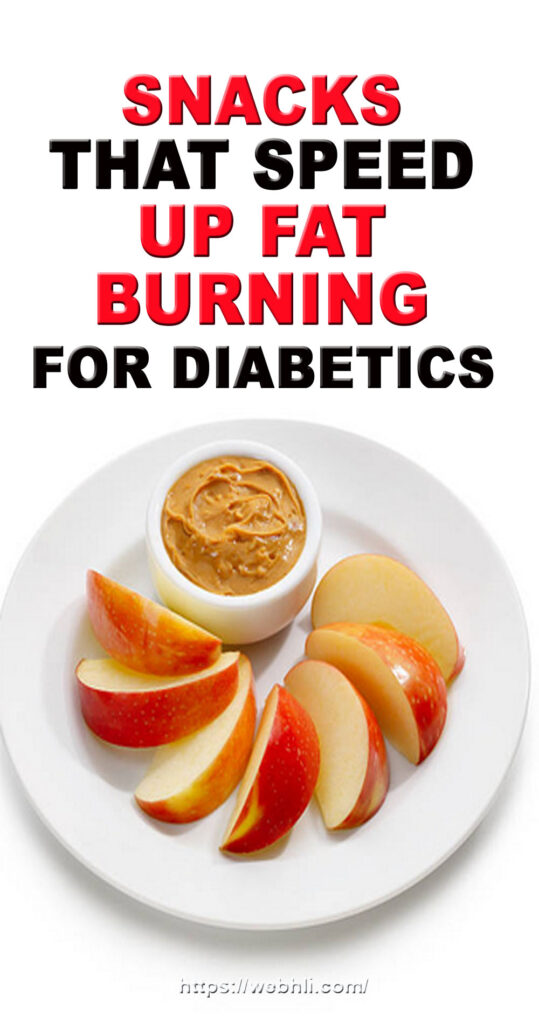 You may have a good grasp over your food choices on your diabetic eating plan when it comes to figuring out what to eat for your main meals. You wake up and serve yourself a hearty bowl of oatmeal sprinkled with 1/2 teaspoon of cinnamon, and you add two eggs served on whole-grain toast. You dish up a salad with grilled chicken and some fruit for lunch, and then come home to grilled salmon with a side of steamed green beans for dinner.
The perfect day - you figure. But, what are you eating throughout the day between your meals? Snacking is important if you hope to maintain control over your blood sugar levels, your appetite and your body weight. But you do need to know how to snack correctly.
Check out these related articles, too:
How to Look after Your Skin Once You Have Diabetes
The Skin Problems Resulting From Type 2 Diabetes
How To Stop Diabetes From Stealing Your Vision!
Diabetes Natural Home Remedies – Worth a Try?
Can Magnesium Prevent Diabetes?
Zinc Shown to Promote Insulin Production In Diabetics
Prevent Side Effects From Diabetes Drugs
Why You Should Stop Taking Drugs for Your Diabetes
What Does It Mean To "Reverse Diabetes?"
Let's look at a few of the best on-the-go snack ideas that will not only help control your blood sugar levels... but in addition, ensure you are seeing the most optimal fat burning results...
1. An Apple With Peanut Butter. Few things go together as well as an apple with peanut butter, so start making use of this combination. Apples are great for combating hunger and the peanut butter provides healthy fats and protein that will keep your energy on high for hours to come.
Just be sure to monitor how much peanut butter you use as the calories will add up quickly.
2. Canned Salmon With Salsa. Next, another great snack on the go is half a can of salmon combined with some salsa. The salmon provides both protein as well as healthy fats, and the salsa will give you an antioxidant boost along with a few carbs.
This is an ideal snack for keeping your blood sugar levels controlled and for ensuring you promote heart and brain health as well.
3. Hard-Boiled Eggs With Veggie Sticks. Don't neglect hard-boiled eggs when it comes to snacking. They're fast and easy to prepare and can keep well in your fridge for a few days until you're ready to eat them.
Serve two hard-boiled eggs which will provide some protein along with healthy fats with some fresh veggie sticks. Slice up some peppers, carrots, and celery and you'll get a dose of fiber and a few carbs to go with those eggs.
This is an easy and portable snack too, so ideal for those on the run.
4. Greek Yogurt With Almonds And Berries. Finally, the last healthy snack to consider is Greek yogurt topped with almonds and served with fresh berries. This snack is great for long-lasting energy as it will provide fat, fiber, and protein, which will keep you fueled for hours to come.
There will be many times when you will want to have a bite to eat between meals and you should. So keep these on-the-go snacks in mind. Take them wherever you day happens to go and you can feel good about eating right.
Although managing your disease can be very challenging, Type 2 diabetes is not a condition you must just live with. You can make simple changes to your daily routine and lower both your weight and your blood sugar levels. Hang in there, the longer you do it, the easier it gets.
Good Energy Food for Diabetics
10 Simple Food Concepts Every Person Living With Diabetes Should Know
Making Cheesecake For Diabetics
Enjoy the Taste and Benefits of Diabetic Foods
Will The Mulberry Leaf Help Your Diabetes?
5 DIABETIC FRIENDLY SALADS Some Tasty
DIABETIC LEMON COCONUT COOKIES Some Tasty
For nearly 25 years Beverleigh Piepers has searched for and found a number of secrets to help you build a healthy body. Go to http://DrugFreeType2Diabetes.com to learn about some of those secrets.
The answer isn't in the endless volumes of available information but in yourself.
Article Source: http://EzineArticles.com/9047893