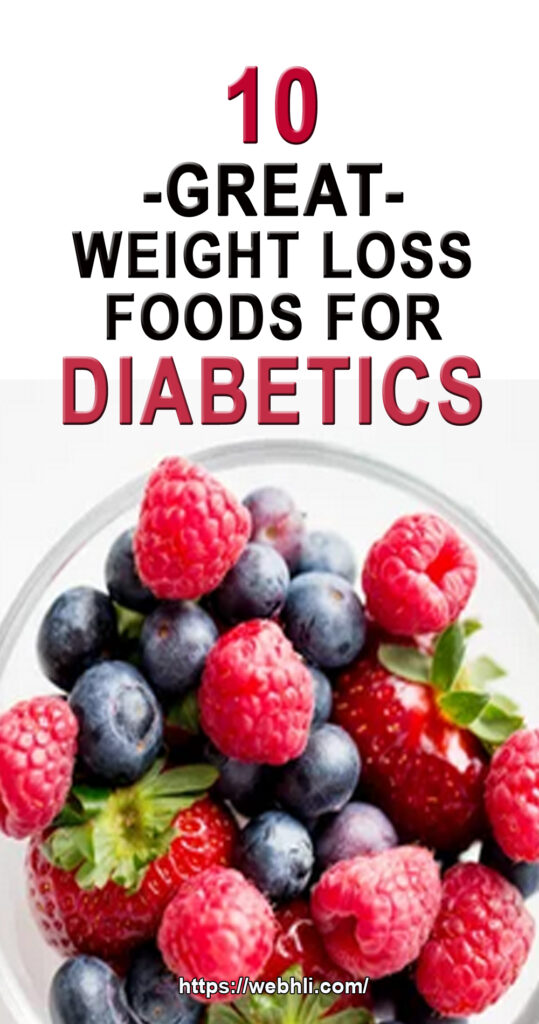 If you are dealing with Type 2 diabetes, maintaining a healthy weight should be one of your top priorities. This is a must if you are going to come out ahead in controlling your blood sugar levels and sustaining a healthy body for the years to come.
Uncertain of which foods will help you reach your weight loss goals? Let us look at some of the best weight loss foods that are also diabetic-friendly...
Egg whites. This 100% pure protein source is high in nutrients and ideal to help you meet your daily protein requirements.
Check out these related articles, too:
How Resistance Training Can Help You Heal Diabetes
Diabetic Breakfast Meal Planning, Truth Revealed!
Weight Loss and Blood Sugar Control
Arthritis And Diabetes - A Double Whammy
What Is Diabetic Gastroparesis?
Healthy Lifestyle Tips For Type 2 Diabetes
Does protein increase blood glucose levels?
How Does Diabetes Affect My Teeth and Gums?
Salmon. Rich in both protein and omega-3 fatty acids, salmon will boost your insulin sensitivity and help assist with the weight loss process. It is slightly higher in calories so serve it in moderation.
Leafy green vegetables. Feel free to eat as many leafy green vegetables as you can. These are low in calories and high in nutrients so will not lead to weight gain. As long as you use low-calorie cooking methods, there is no limit to how many you can eat.
Berries. Have a sweet tooth that will not quit? Try some fresh berries. Berries are loaded with fiber and antioxidants and contain the lowest amount of sugar compared to many fruits.
No matter which berry you choose, you will be doing your health proud.
Popcorn. Popcorn is the next great food to include in your diet plan. If you feel you need a snack, this is a fantastic option. Popcorn is also high in fiber and sugar-free.
Just be sure to opt for a plain variety to avoid the addition of trans fats or sodium.
Lean red meat. Red meat does not have to be removed from your diet plan! You just have to choose a lean variety. Red meat is an excellent source of iron and vitamin B12 both of which are important for fat loss results.
Eat lean meat once or twice a week.
Turkey breast. On the flip side, turkey breast is meat you could be eating daily. If you grow tired of eating chicken, feel free to interchange it with turkey. Just hold the gravy when serving this one up.
Sweet Potatoes. An excellent complex carbohydrate source is the sweet potato. Sweet potatoes are rich in dietary fiber and despite having some natural sugar, also tend to help control blood sugar levels.
Serve these with a little fat to help improve absorption of the nutrients.
90% Dark Chocolate. Chocolate can be part of your healthy diet plan! Just make sure it is dark chocolate, and you can eat it guilt-free. One square or so a day is perfectly acceptable on any fat loss program.
Dark chocolate is low in sugar, rich in healthy fats and antioxidants, and also provides some dietary fiber.
Whey Protein Powder. Do not overlook the value of whey protein powder. Whey protein is fast, easy, and convenient. Most people are not getting enough of the protein they need which is why opting for protein powder can be a wise move.
There you have ten great foods to add to your diabetic weight loss menu.
Although managing your disease can be very challenging, Type 2 diabetes is not a condition you must just live with. You can make simple changes to your daily routine and lower both your weight and your blood sugar levels. Hang in there, the longer you do it, the easier it gets.
Good Energy Food for Diabetics
10 Simple Food Concepts Every Person Living With Diabetes Should Know
Making Cheesecake For Diabetics
Enjoy the Taste and Benefits of Diabetic Foods
Will The Mulberry Leaf Help Your Diabetes?
For nearly 25 years, Beverleigh Piepers has searched for and found a number of secrets to help you build a healthy body. Go to http://DrugFreeType2Diabetes.com to learn about some of those secrets.
The answer isn't in the endless volumes of available information but in yourself.
Article Source: http://EzineArticles.com/9850360